Kyogo certainly seems to be happy at Celtic and enjoying life in Scotland. The striker has scored twice in the first three matches of the season and is likely to be given another starting role leading the line for Celtic against Hearts at Celtic Park this afternoon. The Celtic players will be well aware of the events at Easter Road yesterday afternoon and will know that a win this afternoon will establish a 2 point lead, leaving Celtic at the top of the league, looking down at theRangers by around ten to five this afternoon.
Kyogo appears to have spoken to the mainstream media this week and discussed the excellent start to the season – so different from last year – his revised goalscoring target for the season (the Celtic striker previously said he was aiming for 20 goals), the excitement around of learning who Celtic will play in the Champions League draw this Thursday and how he is now enjoying getting out and about in his spare time, enjoying life in Scotland.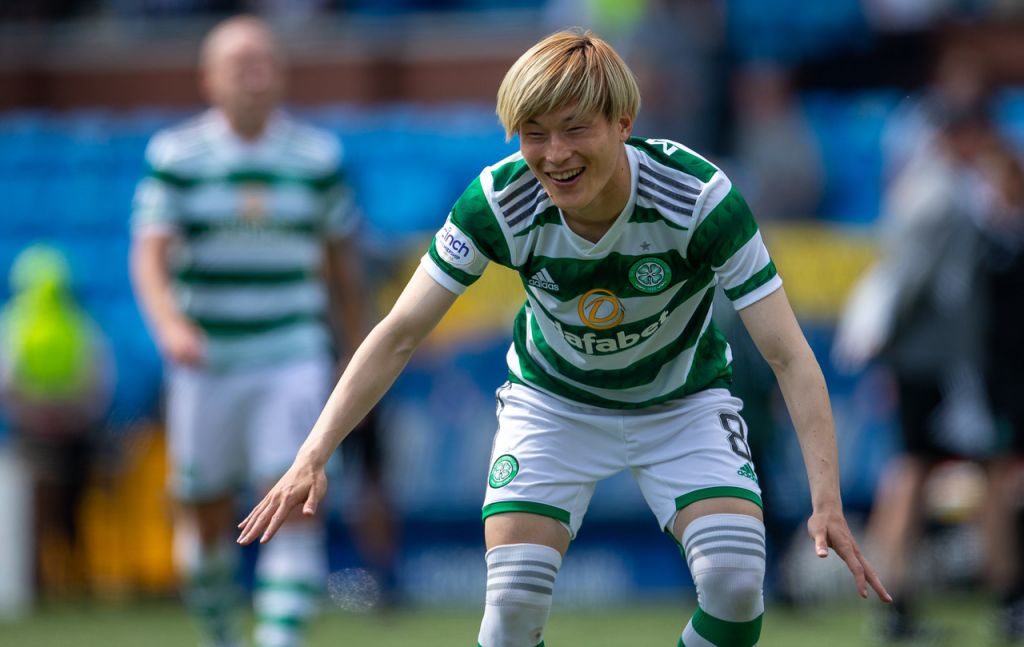 Kyogo, like most of his teammates, have had a chance to have a first full pre-season at Celtic and is already reaping the rewards. And being in year two of the Ange Postecoglou project at Celtic has real advantages for the squad who are all now fully tuned and appreciate the benefits of the style of football that the manager wants them to play.
"We had last season with the manager, so already we understand what we have to do and what we want to do. With new signings in the group, we have good synergy and a good atmosphere in the team," Kyogo said, as reported by Scottish Sun.
"We have already played three games and you've already seen that we're playing football that makes it very tough for the opponents. But although we have had three victories from these games I am still not satisfied. We would like to improve our football.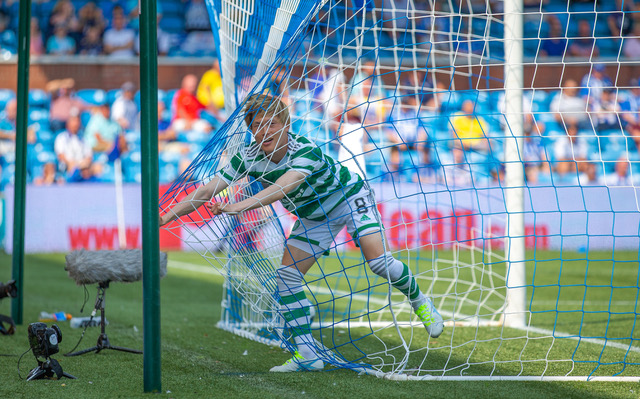 "We want to show what we are capable of and to make our fans happy with more victories."
And that earlier goalscoring target of 20 goals this season has already been discarded by the Japanese striker who now has set his sights even higher. "I am happy with my goals and happy to have contributed to wins for the team. At the same time, I have tasks to perform, so I want to keep working and stay concentrated.
"I know that I get lots of opportunities and I am thinking about what I can do to contribute a bit more to the team. I want what I can do for the team as a striker to get goals. Sometimes I come back to touch the ball but we have good players in our team so it is not a problem if there is a while when I don't touch the ball.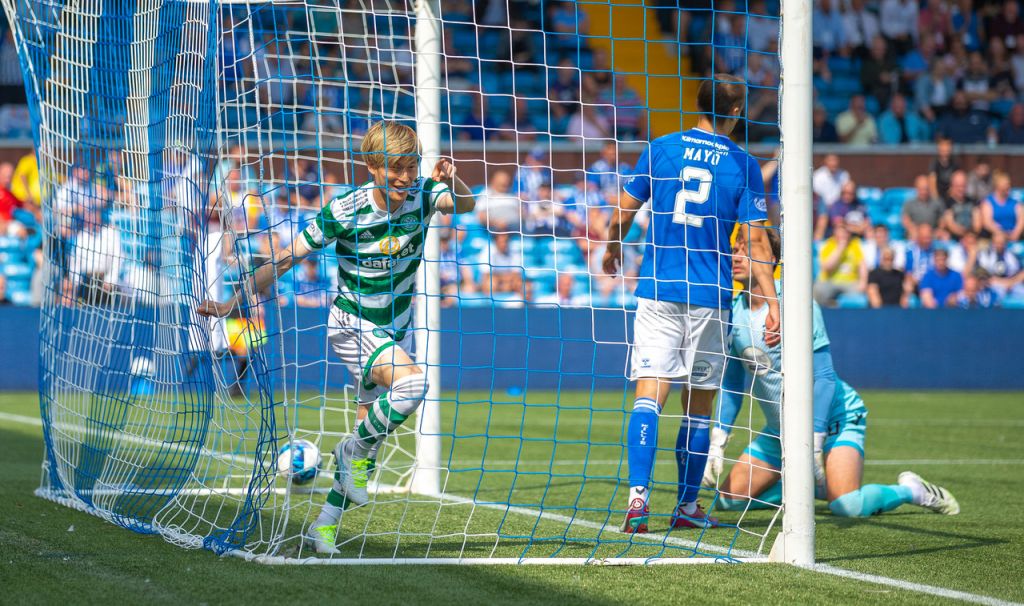 "In terms of my goals, first at least I have to score 20 goals. Then if I can participate in all games I would like to have 25 and then 30 goals in the season."
The full pre-season at Celtic, with no European qualifiers to deal with, the training camp in Austria, some competitive pre-season friendlies against the likes of Legia, Warsaw, Rapid Vienna, Blackburn Rovers, Norwich City and a few others then the one game a week in the Scottish Premiership against Aberdeen, Ross County, Kilmarnock and Hearts today has allowed the squad to work on the training grounds at Lennoxtown and previously over in Austria, and tp get themselves in perfect condition for the many challenges that lie ahead , including the Champions League.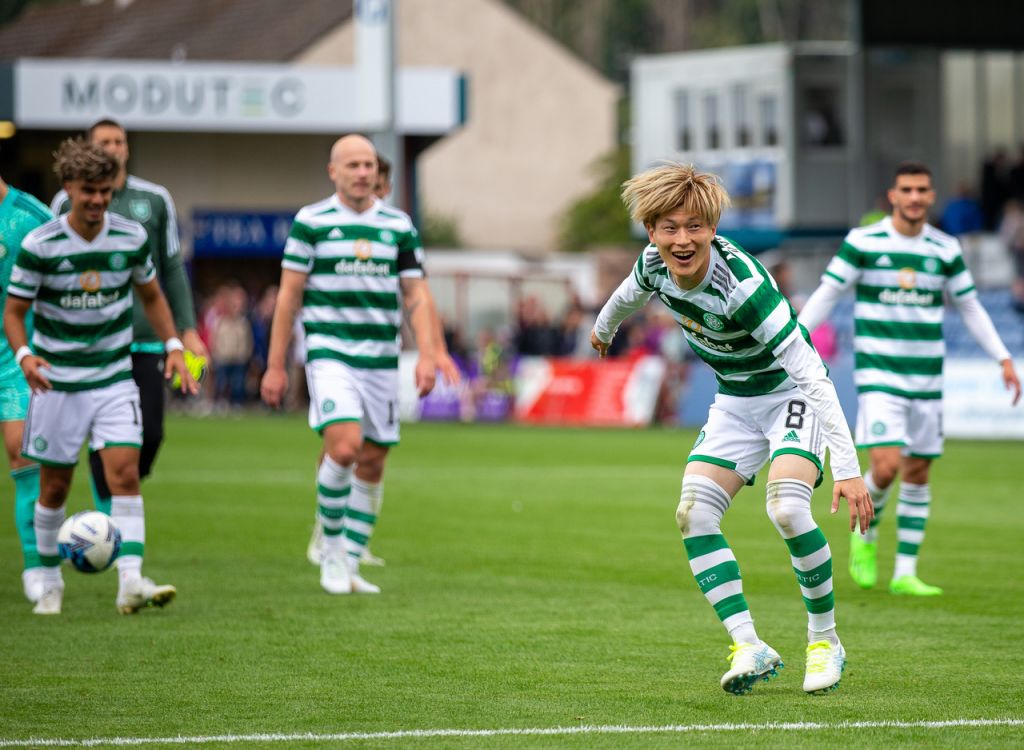 "In terms of my condition, I really feel good. We have good communication in the team and with the manager. And already I think you can see us expressing ourselves in the type of football that we want to play. But still we have committed mistakes and that is an area we have to improve on."
On Thursday's Champions League draw, Kyogo is clearly excited. "I could say the name of a lot of teams — Barcelona, ​​Manchester City, Real Madrid or Liverpool. Woah! There are so many great names in the competition. I'd love to play in these games for Celtic and create goals.
"The most important thing is that whoever we play against, we play our football and we achieve victories. Everyone is excited about the Champions League both collectively as a team and individually as players.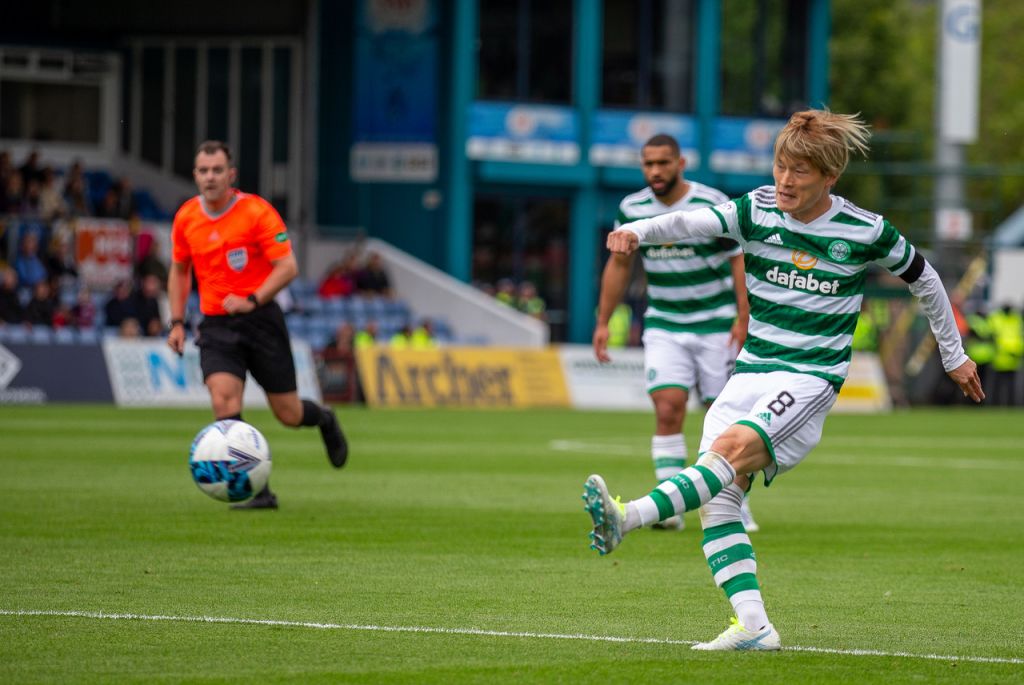 "Playing in these games is how you grow, both as a team and as players. They are important and we will have to prepare for them in the best possible way. So we know those days will come, which is great. Until then we have to focus on the challenges we have."
On settling in to life in Scotland, Kyogo is coming out of his shell and is clearly more confident getting out and about around Glasgow, also making the journey through to Edinburgh and there's one very special place he's planning to visit.
"I spent a lot of time last year in my flat, but now I have started to go out because I like to meet people and communicate with people. I have been going out not only in Glasgow but other places as well.
"I have been to Edinburgh and I would like to visit the Harry Potter bridge. I haven't been yet but it looks nice. All of the people in Glasgow recognize me and I am happy to be here because people are always supporting me with their comments and they are asking me for pictures.
"I like playing football here and I like making other people happy and giving them a reason to smile. That motivates me to always give 100 percent for the team."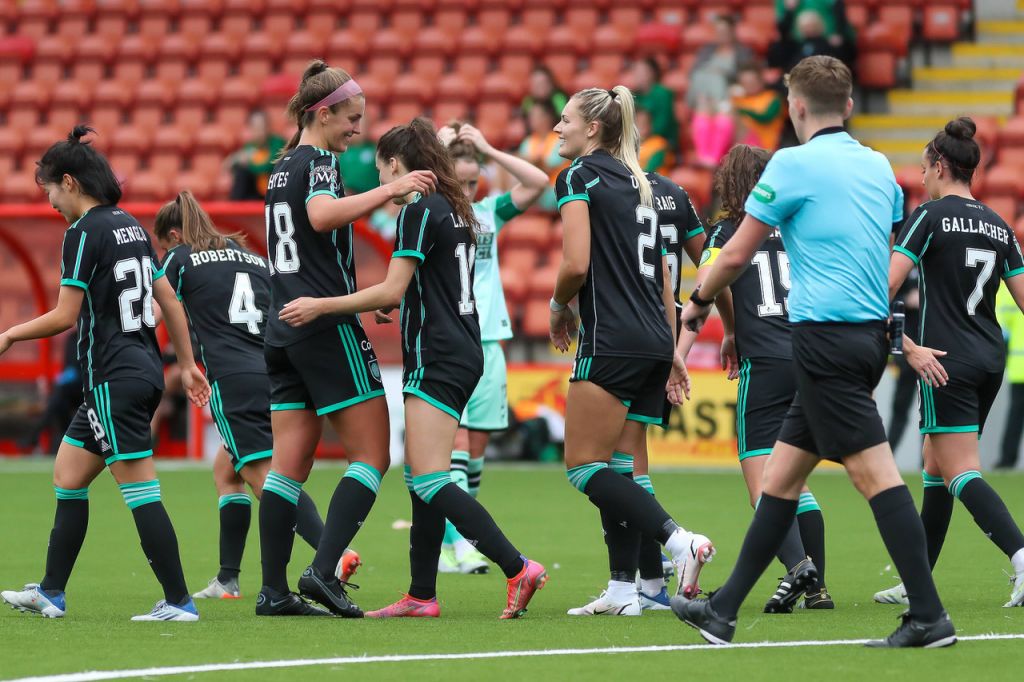 Celtic v Hearts kicks off at 3pm today at Celtic Park. Ahead of that Celtic FC Women play Spartans at The Excelsior Stadium in Airdrie with a revised kick-off time of 12noon, to allow Celtic supporters to attend the SWPL1 match before making the short journey to Celtic Park for the 3pm kit-off against Hearts.
You can pay at the gate at Airdrie and the last time the Ghirls were at home they showed theRangers how to beat Hibs, doing so by an incredible score of 9-0. Well worth making it a double day out watching Glasgow Celtic, putting on a show…
🟢Matchday⚪️

🏆 SWPL
🆚 Spartans
🏟 Excelsior Stadium
🕛 12 pm
🎟 https://t.co/mE4wJgXEoq
📺 @BBCSportScot website
#CELSPA | #SWPL | #COYGIG pic.twitter.com/ZoBvab6pEi

— Celtic FC Women (@CelticFCWomen) August 21, 2022