When one door closes, another must open. It's the end of an era at Chelsea Football Club following 19 wonderful years under the ownership of Roman Abramovich. The Russian oligarch oversaw the transformation of one of London's most historic clubs as he turned it into a footballing giant. Abramovich helped the Blues not only conquer England for the first time in five decades (and four other times since), his investment led to the club being crowned Champions of Europe and World Champions, as well. In total, Abramovich oversaw the capturing of 19 trophies (5x Premier League, 5x FA Cup, 3x League Cup, 2x Champions League, 2x Europa League, FIFA Club World Cup, UEFA Super Cup) during his near two decades as the club's custodian.
He showed Chelsea fans what it means to dream, and there aren't honestly enough words in the English dictionary to express how grateful supporters are to the 55-year-old. The events of the last three months may tarnish his legacy in the eyes of opposing fans, but the Blues supporters will never speak ill of a man who gave them so much. Abramovich's time at Chelsea was revolutionary, but now it's time to say goodbye. As of Monday, May 30, the club is now in the hands of new owners, American Todd Boehly, Clearlake Capital and his consortium. Even though this monumental moment is the perfect time to look ahead, there is still time for one last reflection on the time under Abramovich.
Here are The Pride of London thanks thank you messages to Abramovich:
Joseph Joe
Thank you Abramovich, thank you Abramovich. Yes, that's all I can say! There's no way we could pay you back for everything, definitely not! It's been almost two decades together, times of highs and lows and ups and downs. You elevated my beloved club to the height we have attained today.
I'm happy we won every possible trophy with you still at the helm, it's one way we've said thank you. In life, change is definitely inevitable and even though we are moving on in separate ways, there's definitely a place for you in every fan's heart — both young and old — and definitely in the stands too. In the near future, it will be a thing of great joy to see you walk in and sit in the stands and cheer on as we lift more trophies in honor of what you've built. This isn't a goodbye or farewell message, but this is simply a short paragraph saying "ci vediamo."
Olaoluwa Nwobodo
Roman Abramovich, you revolutionized football club ownership. You showed that ownership does not have to be an impersonal, aloof or distant affair. You showed your love for the game while balancing it with business. You hired the best, and only the best for the club. You made everyone know what was expected of them, and the consequences of not meeting up. You broke the Manchester United stronghold on the Premier League… somewhat. You redefined excellence in the Premier League. You showed the only way to win was to be good at what you do.
You gave the fans memories, legends and icons. You put Chelsea on the map. You showed the world that the Blues were going to the top and never coming down as long as you had a say in the matter. You ruined football — over and over again — to the tears of rival fans. You put everything into the club, every time. You made the hard decision for us fans when we could not decide.
Of course, you gave us trophies. Every. Last. One. Of. Them. Most importantly, you completed football. Thank you, Roman Abramovich.
Caden Charpentier
Mr. Abramovich: a name that will be forever intertwined in Chelsea lore. What more can be said for a man who changed Chelsea Football Club's perception forever? You made the Blues a consistent contender, a club that few wished to play on any given matchday. Bringing the best of the best to west London was always your goal. As the club moves into a new chapter, there is no doubt that the fans will not forget what you gave each and every one of them. Memories, trophies and much, more. We thank you for doing all you could to elevate this club into one of the best in the world.
Kevin Peacock
Roman, please accept my apologies for the way you have been treated by the UK government over the last few years. To be denied access to your football team must have hurt, but despite that, you continued to support the club as you have done throughout your 19 years of ownership. Those that are not Chelsea would have themselves believe that you ruined football when you arrived in 2003, those that are Blue would refute that without question. Every supporter and fan of every club in the world would have taken an owner like you in a heartbeat. These last few months have seen the woke, virtue-signaling media pile in on your links to Vladimir Putin.
As football fans, it's difficult to reconcile politics with the beautiful game we love. However, those that wield power have not had that same problem. How quickly they forgot the good work done in the community under the banner of Chelsea. Readily accepted was the generosity of allowing NHS staff access to the hotels and restaurants attached to Stamford Bridge throughout the pandemic. That's slipped their minds now. The club has been at the forefront of promoting zero tolerance for antisemitism and anti-racism thanks to you. Equality, diversity and inclusion have always been at the heart of what our club wants to achieve. This, though, is forgotten and brushed under the carpet as the people in power look to legitimize their authority.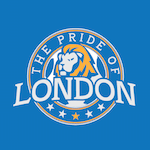 Want your voice heard? Join the Pride Of London team!
Write for us!
Leaving all of that aside though, you have been an incredible owner. You have delivered us team after team, manager after manager who was simply at the top of their game. In doing that, they provided the skills that delivered a plentiful bounty of trophies. Whatever you have done, even if we may have disagreed, was always done with the best interests of Chelsea in mind. You will be a tough act to follow for Todd Boehly. Good luck in the future, and you, like London and those of us that love our club, will always be blue. Thank you, Mr. A.
Hugo Amaya
Dear Mr. Abramovich,
You are Chelsea, and Chelsea will forever be yours. In a not too distant past, the Blues were not competing for much. That was until you came in. You turned Chelsea upside down and made it a superpower in the football world. You provided the tools and mentality for success, and demanded nothing less in return. The best club owner in the world; hated by the competition and loved by the fans. Now, you've won it all and created a legacy. We sing loudly and proudly because of you and we will display your name everywhere we go. Thank you for everything, Roman.
Gabe Henderson
The phrase "thank you" doesn't even begin to do Abramovich's time as Chelsea owner justice. Many have focused on the Blues' on-field accomplishments during the last 19 years, but it's so much more than that to so many people. Chelsea ascended to the upper echelons of European football under the Russian's watchful eye, but it was not the fact that they did it that made this so impressive, it was the 'how'. The Blues were footballing pioneers in so many ways all because of Abramovich. Abramovich may have ruined football for so many opposing fans, but he opened doors and welcomed others into the world of the beautiful game. Chelsea did things the right way and that's as big a testament to the Russian's character as anything else. It's been a wonderful last two decades, Roman, all because of you.
Mike Malley
If I'm honest, I'm probably later to the Chelsea party than most other contributors for our site. I started following the team during the 2013/14 season, so Roman Abramovich's Blues are all I've ever known. As an American with no familial ties to any Premier League club, deciding who to support was an exciting, yet arduous task. I was immediately drawn to Jose Mourinho's villanous charisma and remembered watching Fernando Torres and Juan Mata combine for the final goal of Euro 2012 on the since discontinued Fox Soccer Network (rest in power), easily making Chelsea one of the top contenders for my favorite team . While waking up early to watch basically every EPL match that season, one other detail that struck me was the fact that the TV cameras kept shifting to an older man in a gray sweater overlooking the pitch at Stamford Bridge. At no other ground was the club's owner present for every home match and I could not help but appreciate and share Roman's passion for his team and the game of football in general.
Roman, your legacy is obviously not black and white, but few things are in life, and even fewer are in football. Your desire to promote inclusivity and tolerance in the game has been admirable, and one that hasn't received nearly enough media attention. But us Chelsea supporters will always remember your positive contributions in west London and beyond. On a personal level, thank you for helping me fall in love with this club, as supporting the Blues is undoubtedly one of the best decisions I've ever made. We'll keep the blue flag flying high for you, always, Roman and good luck with whatever comes next.
What messages do you have for the now former owner? Share your words with us in the comments or on Twitter!